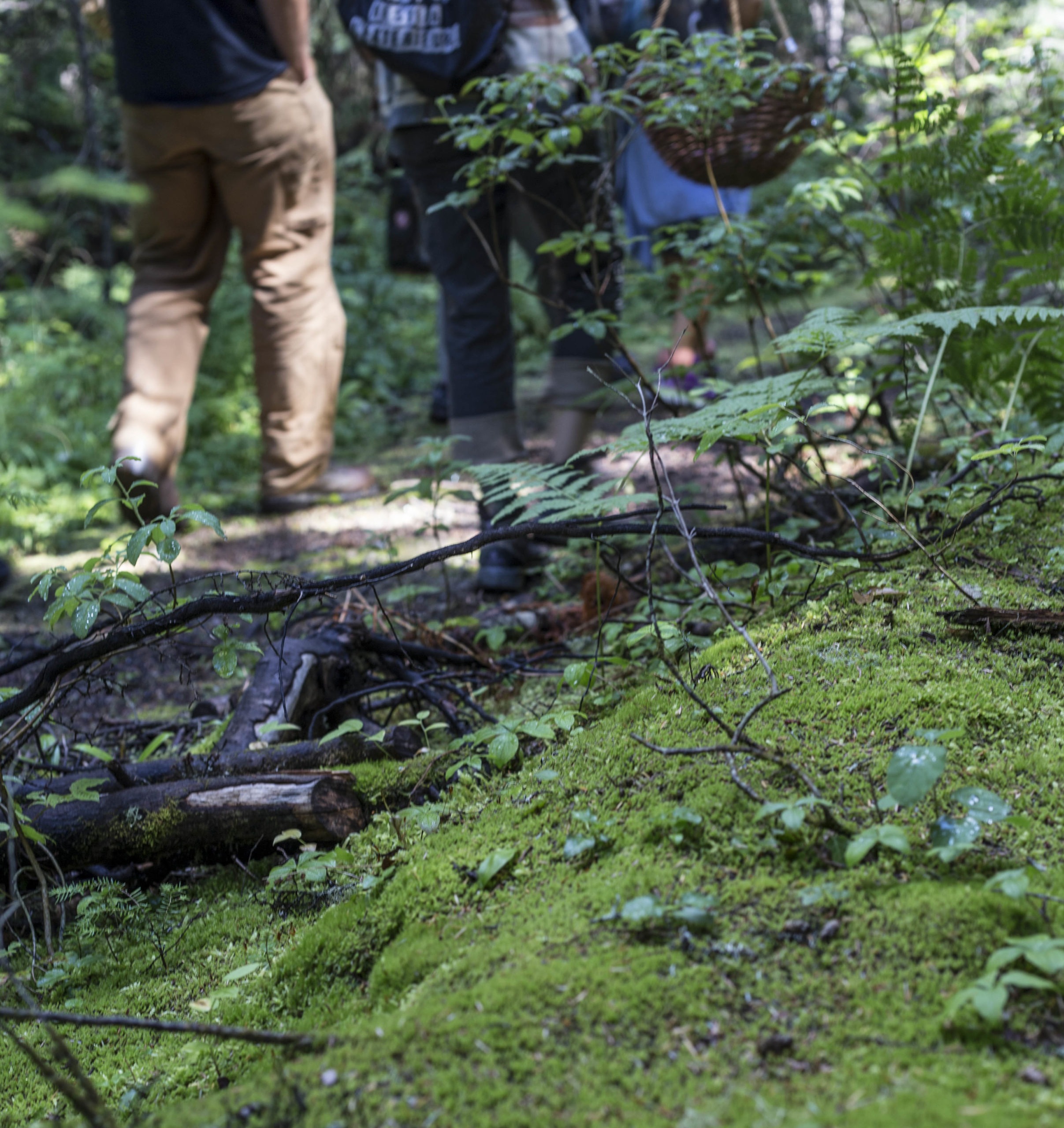 The human stories of Canada's Glacier National Park began long before Albert Rogers completed his famed journey through the extreme wilderness which characterizes the area. These are living stories, which dwell in every part of the wilderness around us. So often we pass by small details of the natural world without knowing the stories connected with them. 
Even while out hiking to experience the wilderness, we will often find ourselves rushing to reach the pinnacle of a hike—be it a dramatic peak, a stunning viewpoint, a refreshing lake—and pass by the smaller things without taking the time to notice them. While Canada's Glacier National Park is well-known for its views of huge mountains and glaciers, there is so much more to discover and learn about the history of the area and the value of all of the plants and animals, be it nutritional, medicinal, or spiritual. 
This summer, join our brand new Walking in the Footsteps program, and experience the wilderness in a whole new way. This exclusive, small-group program joins Indigenous Interpretive Guide Tim Patterson on two days of hiking in Glacier National Park and takes a journey of understanding the cultural and natural history of the area. 
Tim Patterson is from the Lower Nicola Indian Band that's part of the Nłeʔkepmxc Nation, an Interior Salish group. He is a certified hiking guide with the Association of Canadian Mountain Guides, and is a recognised Indigenous Interpretive Guide teaching Indigenous ways of knowing and practices in mountainous environments. 
While more research needs to be done to expand our knowledge about Indigenous activity before the arrival of the intrepid railway surveyors in the Glacier National Park area, what is known is that the lands were used by the Syilx, Sinixt, Ktunaxa and Secwepemc peoples. 
Canada is a young nation at just over 150 years old, but the First Nations have been connected to these areas for thousands of years. The Indigenous knowledge that has been collected over generations is so beneficial in better understanding the natural world we are connected with. Indigenous knowledge has been utilised in Canada since the very beginning of European contact. An example was the collaboration with early explorers and First Nations guides for expeditions such as those through Rogers Pass by Walter Moberly and then Albert Rogers in what is now Glacier National Park. 
Glacier National Park has recently put forth their 2021 Draft Management Plan, which highlights the importance of implementing Indigenous knowledge for ecological and cultural resource management. They have prioritised working with Indigenous partners to use this knowledge for ecological preservation and cultural enrichment. Part of the plan also includes working with academic institutions to learn more about the Indigenous history of the area, fill the gaps in our understanding of this special place, and use Indigenous knowledge to take better care of it. Heather Mountain Lodge is committed to working with our Indigenous partners to highlight this amazing location and connect our guests to a sense of place. 
With international travel remaining uncertain this summer, we are all taking this time to plan trips a little closer to home. It's a great opportunity to experience Canada, learn more about its history, build a greater connection to the wilderness, and gain a richer understanding of the landscape. It may just expand your perspective on your own country.